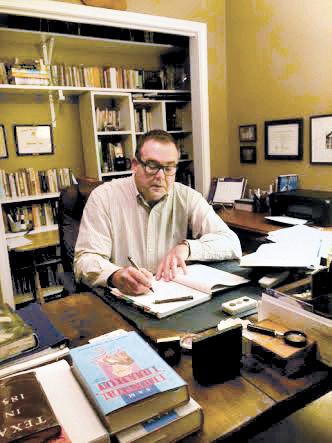 Ron Rozelle's father fought a hard battle with Alzheimer's Disease toward the end of his life. Lester Rozelle had been the superintendent of the school system in tiny Oakwood in East Texas from the 1930s through 1960s.
When Lester fell victim to the disease in the early 1990s, Ron needed a way to cope with the things he witnessed and the loss of his father. Ron was a high school English teacher, so he started writing. He dove into the memories of his mother, his father and the town of Oakwood and translated them into words on the page.
He showed some of those early musings to his wife, Karen.
"When she read it, she said, 'This would be good for lots of people to read who have gone through this,'" Rozelle said.
He sent pages of what would become the first chapter of his memoir entitled "Into That Good Night" to numerous publishers. He received rejections from every one that stated they would not accept work from writers without agents.
"I said, 'Well, we'll just have to get an agent," he said. "I thought it would be like getting someone to fix the washing machine."
He sent his pages to numerous agents and received familiar rejections: they would not accept manuscripts from writers who had not been published.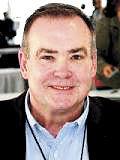 Rozelle had just experienced the classic Catch 22 of every creative industry. But he persisted, at Karen's insistence. Finally, a young editor at the publisher Farrar, Straus & Giroux took a chance on him. Rozelle developed the single chapter into a full book that became of a collection of stories about his upbringing with his father.
Karen's initial assessment proved correct. Readers and critics loved the book and it launched an unexpected writing career for Rozelle. He kept his job as a teacher, but wrote nine more books before he retired from Brazoswood High School two years ago.
Now he teaches writing workshops in addition to penning his books. He is scheduled to be at Blinn College June 15-17 for Lifetime Learning to give instruction on the work that started it all, the memoir.
And during his saga to get his memoir published, he learned the difference between an autobiography and a memoir. The editor in New York spelled it out.
"'(He said) we are not interested in your autobiography,'" Rozelle said. "'We want an episodic series of events through your life that has something to do with a central theme and the central theme is your father's Alzheimer's."
The advice solidified the foundation of Rozelle's project and he used the approach in every book that followed, both fiction and nonfiction. He teaches the philosophy, as well as many other facets of writing, to the participants of the workshops.
But ultimately, the project comes down to the individual. It will be hard. It will be a lot of work. For Rozelle, it was the best way to deal with a difficult time in his life.
"(Writing) a memoir can be a very liberating experience," he said.