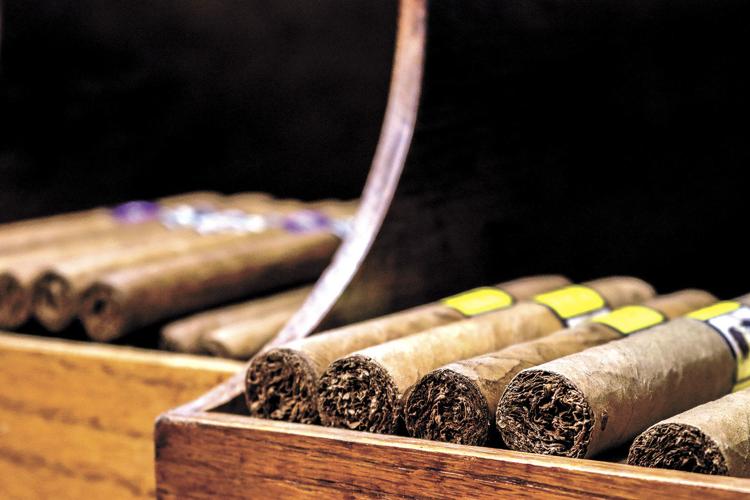 Walking through the front door of the new Margolis Fine Tobacco shop, visitors will be greeted by —
Well, it's a surprise. At least for a couple more days. The Caveman returns to Brenham Friday evening with a new cigar lounge. The venue is next to Primo's Barbershop in the Bluebonnet Shopping Center and it will be much more than just a dispensary for tobacco products.
The interior will have a "mid-century atomic" theme (that's all we can say) that will take customers back to the early days of Las Vegas when Frank Sinatra and Dean Martin ruled the strip.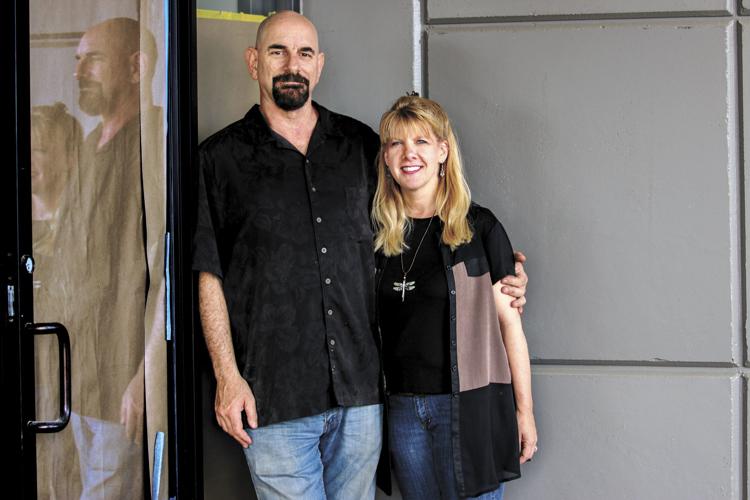 "Traditionally, cigar lounges are very dark-wood, stodgy places," Bruce Margolis said. "I want to make it cool and the Rat Pack was the start of cool."
The space will be a tobacco shop, a hangout spot, a live music venue and eventually, an internet radio studio, as well. Michelle Margolis will own and operate the venture and Bruce will provide his expertise in the production of the products.
They will sell cigars, cigarillos, pipe tobacco, handcrafted pipes, accessories, a custom coffee roasted specifically for the lounge and soft drinks.
Why sell soft drinks?
Because customers can bring their own alcohol to the shop. Enthusiasts who purchase a cigar club membership will receive their own locker in the store, amongst a host of other benefits, where they can keep their favorite beverage to pair with a cigar. For everyone else, it's B.Y.O.B.
There will be big screen TVs showing sporting events and the familiar melodies of the Rat Pack playing through the speakers.
And on opening night, there will be a special performer. Little Jewford, who is the longtime piano player for Kinky Friedman, will tickle the ivories in the lounge beginning at 7:30 p.m.
The Caveman cigar brand has experienced a resurgence of growth since Bruce and Michelle closed their original store downtown a few years ago. In 2016, business went up 600 percent. Last year, it went up 1,200 percent. Toward the end of 2017, they decided it was time to reopen a brick-and-mortar store.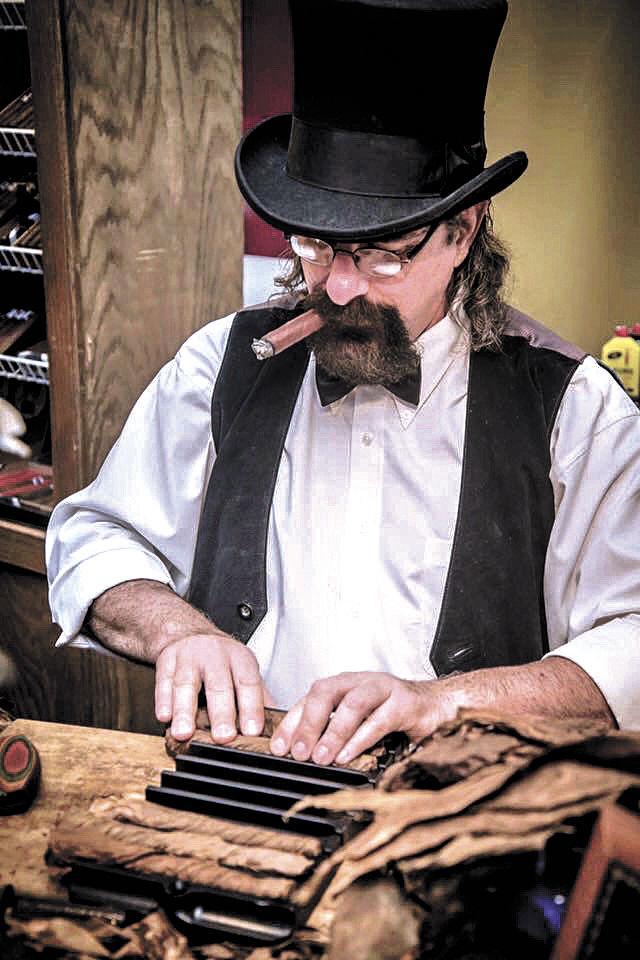 They looked at locations from Austin to Bastrop and ultimately they decided they wanted to remain in Brenham. The shop will feature a desk inside the front window where customers can watch Bruce, and other employees, roll cigars by hand. And all the products use the organic tobacco that makes the Caveman brand distinct.
"When you smoke it, you can taste the difference," Bruce said.
Toward the end of summer, if all goes well, Bruce will put his radio voice back to work. He is a veteran of the radio industry and plans to host a show that will cover a variety of "Caveman" topics: cigars (of course), craft beer, spirits, motorcycles, sports and much more.
But in the short term, the focus is on making a cool spot for customers to enjoy their smokes.