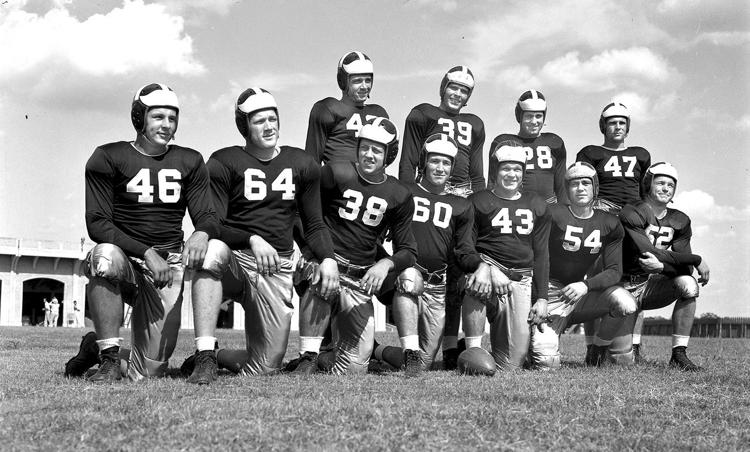 John Kimbrough had never seen 70,000 in one place in his life. In fact, there were only six cities in Texas that could boast larger populations and the only one in West Texas, where Kimbrough grew up, was El Paso.
Prior to the Sugar Bowl on Jan. 1, 1940, Kimbrough had witnessed crowds of 35,000 people at Kyle Field during the magical season of 1939, but that was as high as the number went. When he and his Aggie teammates stepped onto Tulane's field New Year's Day, they were bombarded with sights and sounds unlike any they had experienced.
They had a chance to earn a national championship and make history for Texas A&M. It was going to be loud. It was going to be a spectacle. The Aggies had to fight through it, and John Kimbrough was their knockout punch.
Three guys walk into a bank and ask for $25,000.
(No, it's not the beginning of a joke or a Hollywood heist movie. It really happened.)
Texas A&M head coach Homer Norton, his assistant coach Lilburn Dimmitt and wealthy A&M alumnus Bert Pfaff walked into a bank in Dallas where Pfaff had $400,000 in a checking account.
They met with a banker and made a request that seemed outrageous in 1937. They wanted a loan of $25,000 for the university. The banker said no way. The school was already in a mountain of debt after the construction of Kyle Field and revenue from the dismal attendance numbers in recent years had barely made a dent.
Then Pfaff threatened to pull his money out of the bank. That woke the banker up.
Norton explained that he needed the money to promise scholarships to a batch of new players. Dimmitt had compiled a list of the 40 best players in Texas and A&M was going to go after them — all of them.
If the loan was approved, Norton and Dimmitt would jump in Dimmitt's car and begin a whirlwind recruiting tour that instant.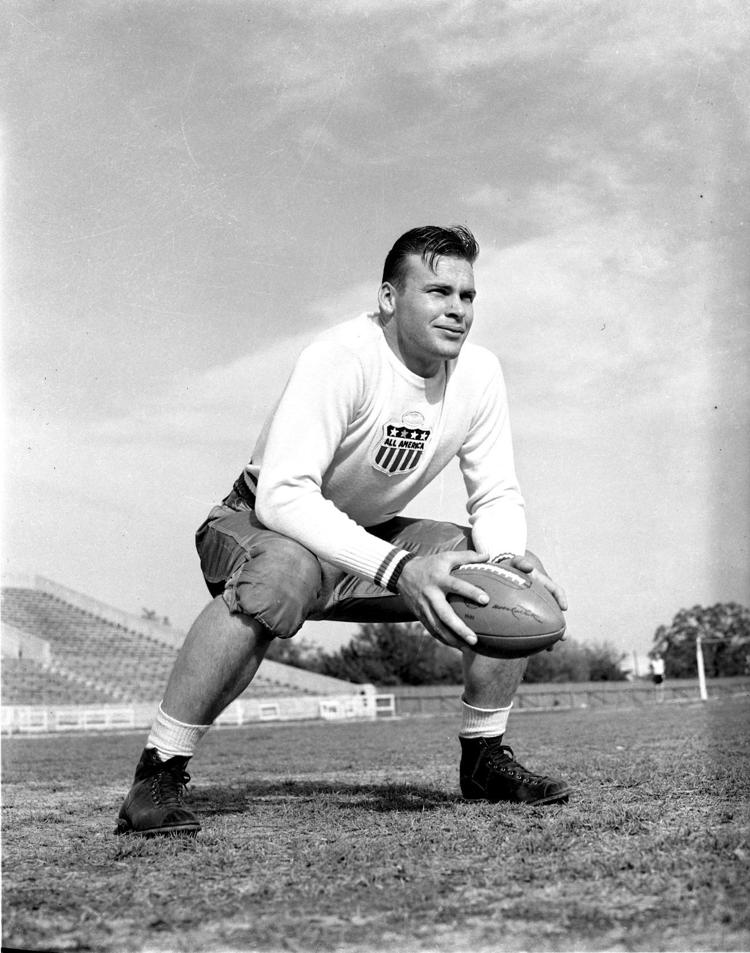 "Well, you're looking at the craziest banker in Texas," the man said. "You have your money."
Norton and Dimmitt hit the trail that very day. They landed 23 players on the list and those boys formed the core of the undefeated national championship team two years later.
Kimbrough, however, was not one of the 23. He had grown up in Haskell, one hour north of Abilene, and had accepted a scholarship to Tulane University. But when he arrived in New Orleans, the coaches wanted to turn him into a tackle. He had been a punishing runner in high school at 6-2, 210 pounds, but he sure as heck wasn't a lineman.
The transition was a disaster. Kimbrough left the program and signed on with the Aggies. As a late edition, he was buried on the depth chart.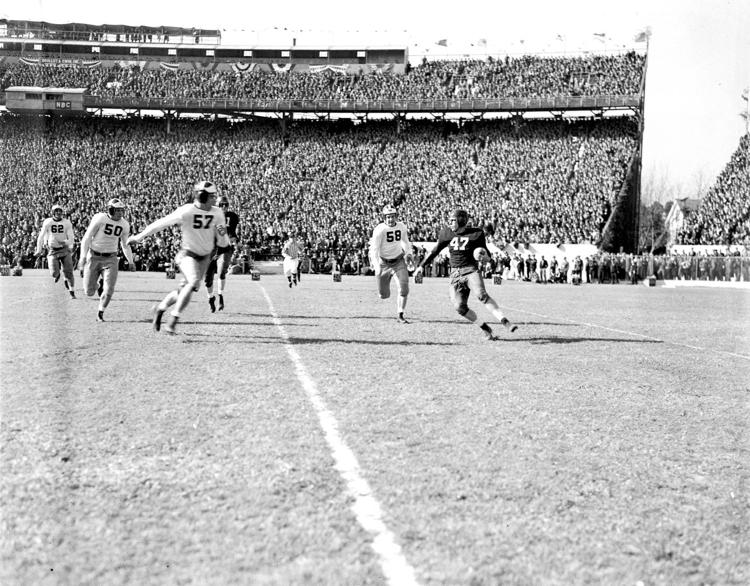 The TCU game in 1938 changed all that. After the No. 1 Horned Frogs injured a slew of Aggies, Kimbrough got his chance. (See the Sport Dope for story of Kimbrough's TCU performance.)
He made the most of the opportunity and immediately won the starting job for the rest of his career. The table was set for the 1939 team.
The 1939 regular season began with a 32-0 drubbing of Oklahoma A&M (now Oklahoma State) on Sept. 23. It ended with a 23-0 beating of Texas on Nov. 30. In between, there were eight more victories, four of which were shutouts.
On New Year's Day, 1940, the Aggies stepped onto the old Sugar Bowl field to battle Tulane and the same coaching staff that had forced Kimbrough out two years earlier. Texas A&M was 10-0 and had defeated its opponents by a combined score of 198 to 18.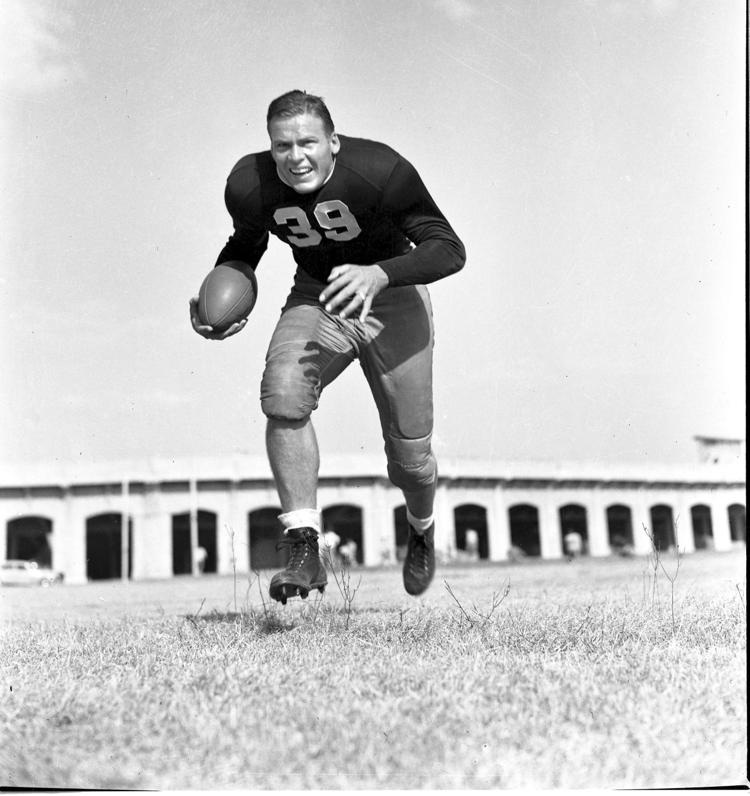 The Green Wave was 8-0-1 and had outscored its opponents 148 to 46. But Tulane had one major advantage that season: somehow, seven of its eight games had been at home.
(Tulane's stadium, the original Sugar Bowl venue, was torn down in 1974 to make way for more on-campus housing.)
In this game, the Aggies struck first. Kimbrough plowed into the end zone for a 2-yard touchdown run that gave A&M a 7-0 lead in the first quarter.
The second period was a 0-0 tie and then the momentum swung toward Tulane. The Green Wave knotted the game 7-7 in the third quarter with a 76-yard punt return for a TD. They doubled down with another TD with 11 minutes to play in the game.
But there was one fatal flaw: they missed the extra point.
Texas A&M end Herbert Smith blocked the attempt. The play would be as crucial as any in the game.
The Aggies then began a 70-yard march toward the Green Wave end zone. When they made it to the Tulane 26-yard line, they pulled off a play that would go down in Texas A&M history.
Quarterback Charles "Cotton" Price took the snap and dropped back to pass. The players and coaches must have held their breath as they watched.
Price had a nagging injury that concerned Coach Norton more than any other.
"My quarterback spot is my biggest worry," Norton said before the game. "Price had that bad charley horse for three weeks now. It's better now, but if he gets hit hard he'll have to come out."
Price stepped into the throw and completed it to Smith. Smith made it to the 18-yard line before slamming into a wall of Tulane defenders. Instead of going down, he lateraled the ball to Kimbrough.
Kimbrough, who had earned the nicknames "Haskell Hurricane," "Big John" and "Jarrin' John" over the years, proved their viability.
He caught the pitch and bullied his way through the remainder of the Tulane defense to cross the goal line for an Aggie touchdown.
"Kimbrough stormed 18 yards on that last scoring run, brushing off Green Wave defenders like Gulliver flicking Lilliputians off his coat lapel," wrote Charles DuFour of the New Orleans Tribune after the game.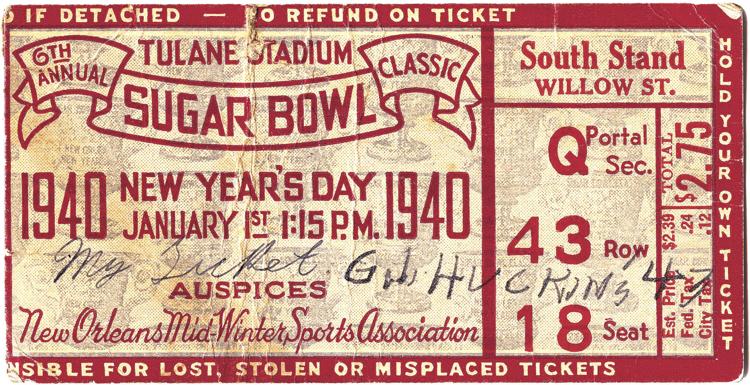 Price added the extra point and Texas A&M won 14-13. They were named national champions by the Associated Press and still bear the distinction as the only team in Aggie team history to wear the crown.
Kimbrough stood above all others in the 1940 Sugar Bowl with 25 carries, 159 yards and both A&M touchdowns. He earned a place in Aggie lore, but he wasn't the only one with an incredible performance that season.
The Texas A&M defense still holds the NCAA record for the best total team defense in a season. It allowed just 76.3 yards per game that year.