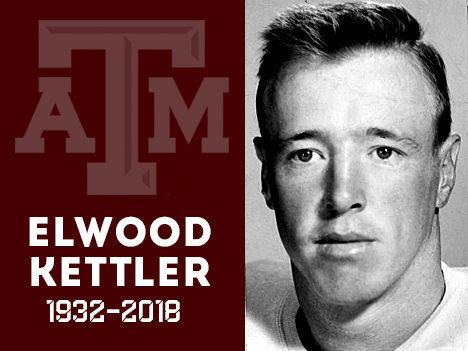 When the time came for Elwood Kettler to leave Brenham High School and move on to college, his choices were Texas A&M, Rice or Houston. He went with the Aggies all the way.
He had been a four-sport athlete for the Cubs and he knew he wanted to play football at A&M.
What he didn't know was that the decision would put him on a collision course with legendary coach Paul "Bear" Bryant. Kettler earned a place in Bryant's heart after proving his toughness during A&M's famed training camp in Junction, Texas in the fall of 1954.
Kettler was a player and a coach for nearly 50 years. He left an indelible mark communities from Texas to Tuscaloosa.
On Tuesday, the football world lost another great one.
Kettler passed away at his home near Livingston at the age of 85.
As a player, he had just one year to impress The Bear, but it was all he needed.
The training camp was brutal and the season was dismal; the team finished just 1-9. But Bryant never forgot his quarterback.
In 1955, Kettler married a girl from Brenham, Katy Mann, and they were together for the rest of their lives.
The same year, he began a coaching career that earned him a college national championship ring and recognition across Texas.
As a high school coach, he made stops in Crockett, Nederland and Angleton, but the bulk of his time was spent in Texas City. There, he and Katy raised three sons who all played quarterback for their father: Tom, Joe and John.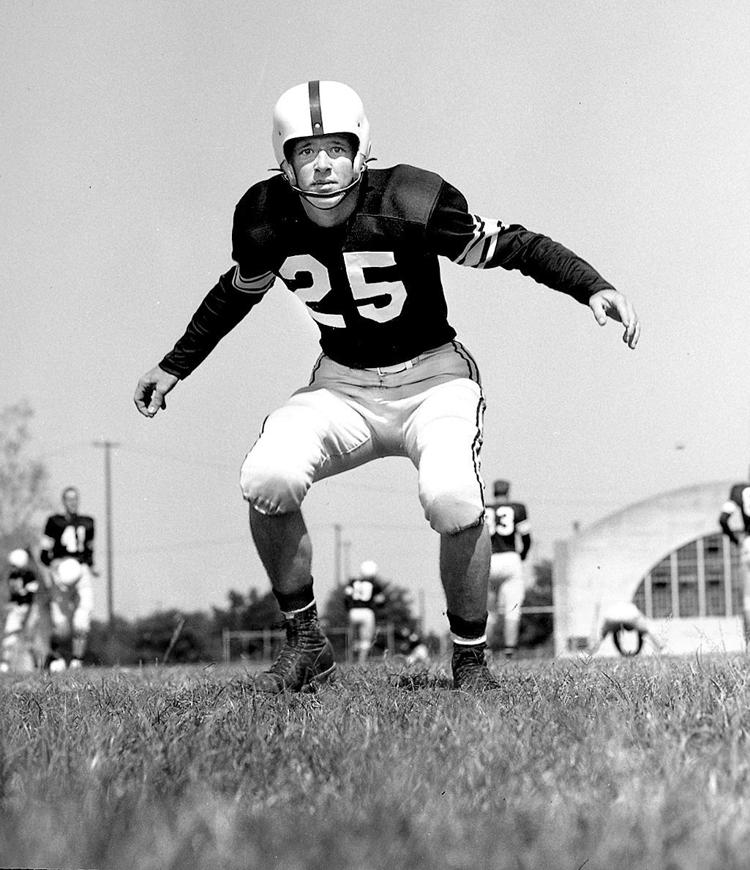 In the college ranks, he started with a bang.
He reunited with former Aggie teammate Gene Stallings at the University of Alabama when both men accepted assistant positions with their old coach, Bear Bryant.
Their timing was perfect. They arrived in 1961 to help guide the Crimson Tide to its first of six national championships under Bryant.
Kettler left after the 1962 season to become the offensive coordinator for another Bryant disciple, Phil Cutchen, at Oklahoma State.
Kettler's college coaching career rounded out with stints at Texas Tech, Mississippi State and Sam Houston State.
The position as SHSU had ripple effects beyond anything Kettler could have imagined. His final stop as a coach lasted three years, 1989-1992, and during that time a young assistant joined the staff to coach defensive backs and special teams.
That assistant was Willie Fritz.
After the 1992 season, Kettler learned Blinn College needed a new head coach. He asked Fritz if he would be interested in the position. Fritz said yes and Kettler went to work.
He phoned his old friend, and former teammate from Brenham High School, Leroy Dreyer, who was then the athletic director at Blinn. The results could not have been better if they were scripted for a Hollywood movie.
Kettler recommended Fritz; Dreyer hired Fritz; Fritz won back-to-back national championships, a feat never before accomplished at the JC level.
The old coach finally retired after his fateful recommendation and watched his sons develop successful careers. Tom became a physician; Joe followed his father into coaching and education; and John is an engineer.
Kettler instructed student-athletes in nine communities across four states in the 40 years after he left Brenham. His influence is immense, and will not be forgotten.