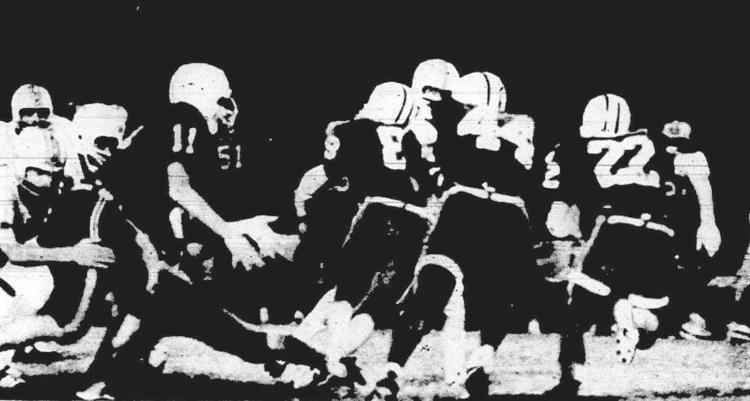 This week's Throwback Thursday feature will be a little different. We're going to relive the season that started it all for one of Brenham's greatest players, Roosevelt Leaks.
In 1968, he was a sophomore defensive lineman. In 1969, he still played defense but he was also named the Cubs' starting fullback. As you'll read — if you weren't there to see it in person — no one in the district was prepared for the arrival of "Rosie" Leaks.
This is part one of a two-part series on his high school and collegiate career. Today, we'll focus on the 1969 campaign in which he became the first Brenham player to rush for more than 2,000 in a single season.
Part two will pick up with Leaks at the University of Texas, where many people rank him as the No. 3 Longhorn running back of all time behind only Heisman Trophy winners Earl Campbell and Ricky Williams.
Here is an oral history of Roosevelt Leaks' recording-breaking 1969 season, as told by head Banner-Press sports editor Carlos Deere. And a special thanks goes to Michael Groves, who helped compile stats from Brenham football history with painstaking effort.
One last note: during this time period, the district was divided into a North Zone and a South Zone. The champions of each zone played each other for the overall district crown.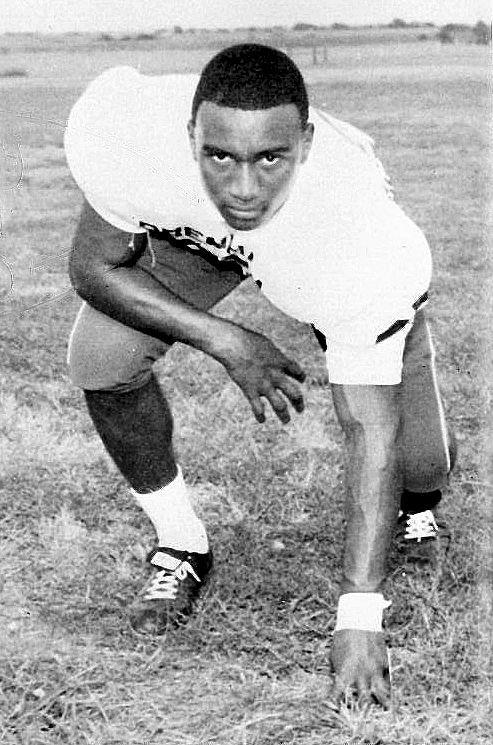 Carlos Deere — second day of preseason workouts Aug. 20, 1969
"Running on the first unit at present are tailback Gary Sonnenburg, fullback Roosevelt Leaks and wingbacks Otis McCray and Ronnie Phillips. Each of them has previous experience at their positions with the exception of Leaks, who was a starting defensive tackle last season as a sophomore. So far the 182-pound junior has looked exceptionally good, showing real good speed and quickness."
Carlos Deere — first preseason scrimmage versus West Columbia at Cub Stadium Aug. 27, 1969
"On the Cubs' final 20-play series they marched 56 yards down to the four-yard line, with the fullback Leaks showing exceptional balance, power and desire, carrying the ball six of the 11 plays, including a crucial first down run at the 13."
Carlos Deere — first game of the season Sept. 12, 1969
HEADLINE: "Cub Powerhouse Smashes Rockdale, 46-13"
"Any similarity between Roosevelt Leaks, the Brenham Cubs 1969 fullback, and Roosevelt Leaks, their sophomore defensive tackle in 1968, proved to be just a coincidence here Friday night, when the newly converted 182-pound backfielder put on an awesome display of offensive running ability…"
"Operating behind a beautiful blocking line, Leaks pounded out 126 yards on 15 carries in the first half alone, accounting for two touchdowns and a two-point conversion…"
Carlos Deere — second game of the season Sept. 19, 1969
HEADLINE: "Cubs Unleash Powerful Attack To Defeat Sealy, 55-0"
"Fullback Roosevelt Leaks registered four touchdowns on runs of of 16, 15, and 64 yards, plus returning a pass interceptions 31 yards for a score."
Carlos Deere — third game of the season Sept. 26, 1969
HEADLINE: "Cubs' Offensive Show Shoots Down Ducks, 43-0"
"Brenham's dynamic backfield duo of Roosevelt Leaks and Van Gene Klecke lit the fuse to an explosive offensive eruption here Friday night as the Cubs piled up 510 yards on the ground and in the air to overwhelm Taylor's Ducks…"
"Leaks, a 185-pound junior fullback, put on one of the finest running exhibitions ever seen at Cub Stadium as he scored four touchdowns on runs of 38, 5, 30 and 62 yards and had two other great scoring runs called back on account of penalties."
———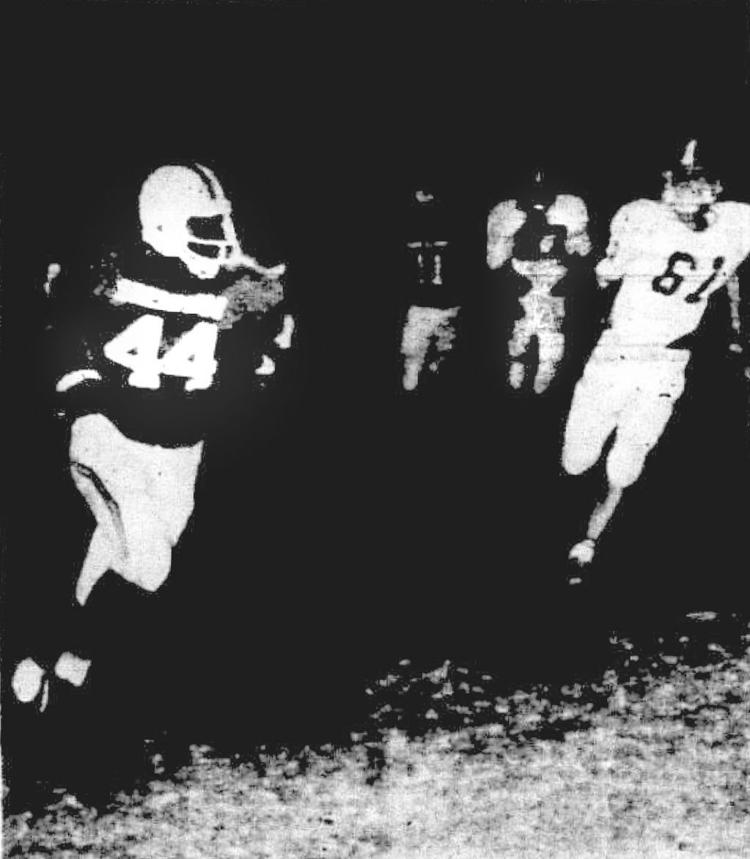 Through the first three games of 1969, Leaks totaled 555 yards rushing, 10 TDs on the ground and two extra points. It's fair to say he served notice to District 10-3A that the Cubs' offense was scary.
But even then, Brenham started slow in its district opener at Bryan Kemp. The game was tied 7-7 at halftime, but the Cubs broke it open in the second half. By the end of the night, they were 6-0 on the year.
———
Carlos Deere — first district game Oct. 17, 1969
HEADLINE: "Unbeaten Brenham Wins District Opener 28-15"
"Cub fullback Roosevelt Leaks once again furnished the offensive spark, carrying the ball on 32 occasions for 213 yards. The junior 185-pounder banged over left tackle for the first three touchdowns…"
———
Brenham cruised to a 41-6 win over A&M consolidated the next week. But in their third district game, they needed a comeback win to stay undefeated and it was prompted by you-know-who.
———
Carlos Deere — third district game Oct. 31, 1969
HEADLINE: "Cubs' Comeback Nips Huntsville Hornets, 12-7"
"Roosevelt Leaks' 15-yard touchdown run around left end climaxed a bruising, 70-yard march with 8:25 left in the game and enabled the undefeated Brenham Cubs to grab a come-from-behind 12-7 District 10-3A North Zone win over Huntsville's determined Hornets Friday night in Huntsville."
"The fast-moving, hard-running fullback blasted out gains of six, one, six, 13, 18, nine and the final 15-yard burst when he went over standing up."
———
Leaks carried 36 times for 178 yards and 2 TDs in the win. His totals after eight games were 225 carries, 1,374 yards, 21 TDs and 4 extra points.
The Cubs moved to 9-0 on the season and 4-0 in the district the following week with a 36-0 win over Navasota. They clinched a playoff berth and Leaks tallied another 28 carries for 142 yards and 2 TDs.
Brenham clinched the North Zone title the following week and finished the regular with a perfect 10-0 record after beating La Grange 33-0. Leaks racked up 213 rushing yards on just 17 carries and found the end zone three times.
His totals for the regular season: 270 carries, 1,677 rushing yards, 26 TDs.
The Cubs traveled to Houston to face South Zone champions Elmore for the district championship and a berth in the bi-district round of the state playoffs. The battle for District 10-3A crown would pit two of the best teams in the state against each other, No. 1 Elmore versus No. 6 Brenham. And the game was a rematch of the 1968 district championship in which Elmore won 18-13.
Thursday, Nov. 20, 1969 —
HEADLINE: "The Eyes Of Texas Are Upon Cubs-Elmore Clash"
SUBHEAD: "Battle Of Unbeatens Is State's Feature Contest"
Monday, Nov. 24, 1969 —
HEADLINE: "Cub 33 — Elmore 14,How Sweet It Is!"
SUBHEAD: "Brenham Beats State's Top-Ranked Team To Win District 10-3A Crown"
Carlos Deere:
"Placed by fullback Roosevelt Leaks, who rushed for 194 of the Cubs' total of 227 yards on the ground in 35 carries, including three touchdowns, Brenham jumped out to a 19-0 lead against Elmore with 1:57 left in the half."
———
Brenham earned its revenge the claimed the district title. The Cubs met and bested Bridge City 40-12 in the first round of the playoffs to win the Bi-District Championship. The victory set up a fitting bookend to the season.
The Cubs then faced West Columbia in the second round of the playoffs, which was the State Quarterfinal round at the time. The Roughnecks were familiar foes, having scrimmaged the Cubs in August.
Brenham "lost" the scrimmage, and the slugfest to come would prove to be far more disappointing. The Cubs finished the season undefeated, but did not advance to the State Semifinals.
———
Monday, Dec. 8, 1969 —
HEADLINE: "Cubs Nipped By Penetration In 6-6 Tie with 'Necks"
Carlos Deere:
"A large crow of 7,500 alternately sat, stood, jumped and cheered under umbrellas and raincoats as Brenham and West Columbia battled down to the very end. The issue was in doubt until the final 59 seconds when the Cubs' Don Bockhorn attempted a 42-yard field goal on fourth down and 14, and it fell some 10 yards short."
"Every man who saw action in this contest was a hero, with the defenses of each club drawing the Lion's share of glory, as they were forced to stop two of the most potent offenses in the state."
———
It proved to be the only game of the season in which Leaks did not rush for at least 100 yards. He left the game in the third quarter with an ankle injury. The score was still 0-0 at the time.
West Columbia advanced to the semifinals by virtue of more penetrations into Brenham's red zone, 4-3. The Roughnecks made it all the way to the state championship that season, where they fell to Brownwood 34-16.
The 1969 State Championship would be Brownwood's fourth of the decade under legendary head coach Gordon Wood. Nine years later, an All-State linebacker named Glen West would help the Lions win their sixth of seven state championships under Wood.
Leaks' 1969 campaign was his best at Brenham. He rushed for 2,016 yards and 32 TDs, setting the single-season rushing record in the process. By the end of his senior season in 1970, he had amassed 3,691 rushing yards, a career record that stood for 44 years.