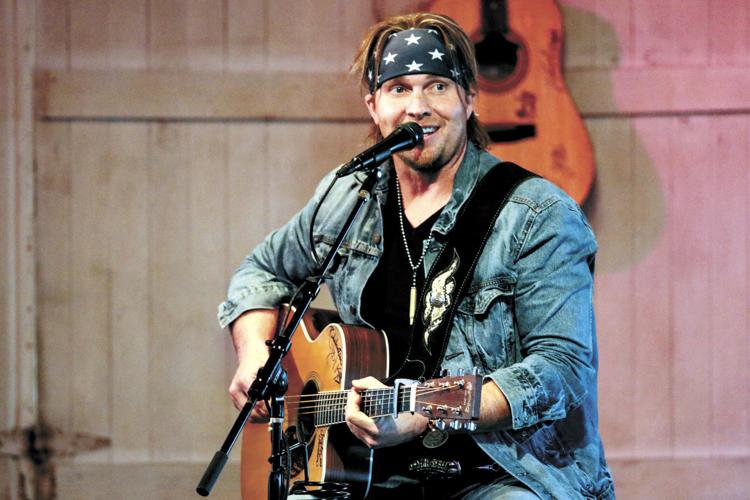 "As long as your fans continue to say yes, you will always have a career, regardless of what the 'industry standard' says."

---
Glen Templeton has worn out the roads from Nashville to Texas in the last dozen years. He's played Talladega in his home state of Alabama, the National Finals Rodeo in Las Vegas and all the major country music venues and award shows.
He might be the only living person who can say he was pranked by country music legend George Jones in a Walgreens.
Templeton was chosen from more than 20,000 hopefuls to embody Conway Twitty in a tribute show on tour with Jones in early 2009. When Templeton fell ill late in the tour and ran into the pharmacy for some medicine, he heard a voice boom over the intercom system telling Conway Twitty to report to the front desk. Templeton arrived at the counter to find Jones holding the intercom microphone and laughing at the joke.
Templeton has had a slew of hits, including "Ball Cap," which peaked at No. 1 on XM satellite radio and iTunes. He fulfilled his deal with a record label in 2015 and decided to become an independent musician.
He began releasing self-produced songs from a project called "California" late in 2017. The title is an homage to his late father, Dwight, who was a professional musician in the 1970s.
Templeton played two nights at the Kenney Store and allowed the Banner-Press access to his tour bus. Topics ranged from his father's musical influence to his new independent releases to his love of Alabama football.
What was the most difficult part of playing Conway Twitty for that tribute show?
Trying to play a role for somebody who was never going to be again. There's never going to be another Conway and knowing that I had to fill those boots…
What have you learned about producing music as an independent artist?
On the independent side, you get to record what you want to record and it's more of a slow go, but it's more of a learning process and you get a lot more fan interaction. You get a lot more intimate settings like (the Kenney Store).
Your latest project, "California," sounds unique in a couple different ways. What is the thought process behind it and where does the name come from?
It wasn't intended to be released as a full album. It was intended and directed toward what our fans had been asking us for: new music. We've released three singles so far and we may just release three or four more. We're kind of letting the fans dictate a little bit how we do it.
The title comes from a song on the album. A long time ago, it was one of my dad's singles. In his memory, we titled the album "California."
Now, let's get into the real business. You're from a small town outside Tuscaloosa. You're a big Alabama football fan. Just for fun, how many national championships will coach Nick Saban need to win to surpass the legend of "Bear" Bryant, if that's even possible?
(laughing) There's a strong possibility that (Saban) is always going to be related to Bear Bryant, but as far as becoming the new Bear Bryant … I would never put him in that kind of light, but that's arguable.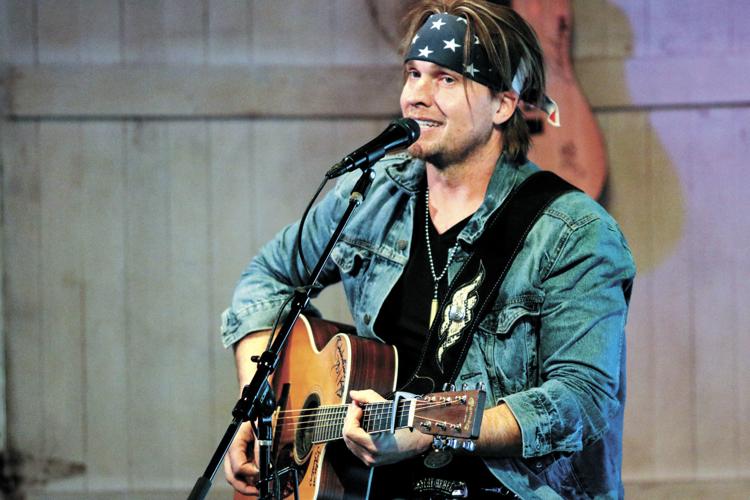 If you could write a song with any musician, who would it be?
I'd write one with my dad.
If you could improve one thing about the country music business, what would it be?
I would say we need to have more people stand up for the traditional side of country music. I would like to see that be a little more prevalent.
What's a pitfall that young musicians should avoid?
Don't follow trend. The less trend you follow, the more true-to-self you remain.
What's the most unexpectedly challenging thing about life on the road?
(Laughing) The air conditioner on the bus going out. But really, one thing I didn't see coming was how distant from ordinary life you become. It's literally tunnel vision. You start to train yourself to just see the next venue. You lose touch of everything outside of the norm, because your norm is behind the windshield of a van or a bus.
Also, the luxury lifestyle is so far from the reality, because people only see what happens on the front of the stage. The work actually goes on between stages.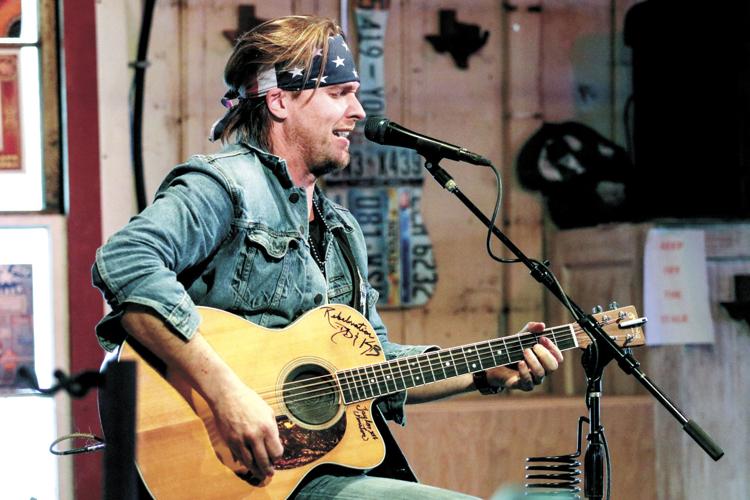 Now let's flip it: What's the best thing about life on the road?
I just get to play music, that's the best part for me. And getting to see God's green Earth.
What's it like to play in a small listening room like the Kenney Store?
I've played here before and it's a great venue. These types of crowds feel so much like a hometown. They feel so much like home to me.