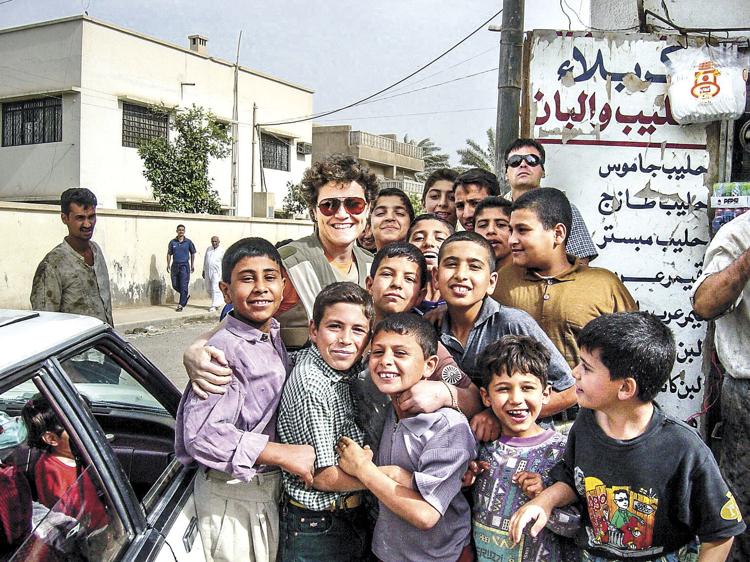 Air Force Colonel Kim Olson (Ret.) hit the ground in Baghdad in March 2003. She was the executive officer of the team charged with a two-word mission: rebuild Iraq.
The enormity of such an operation wasn't lost on her. Her unit broke the job down into manageable parts, but before they could begin work, they had to see what they were in for.
Olson's first visit on her first day in Iraq was to a hospital. When she and her team walked through the door, they were greeted with a striking sight. Mounds of concrete and rubble littered the first floor. Attendants simply walked around it.
An artillery shell had struck the third floor and partially collapsed it onto the first floor. Olson's commanding officer, Lieutenant General Jay Gardner, asked a hospital administrator why no one had cleaned it up.
The man responded, "Because no one told us to do so."
Olson and Gardner understood. "That's what happens when you've been under a dictatorship for decades," Olson said. "There is no initiative."
That was Day One in Iraq. There were many more to come before Olson retired in 2005. On Friday, she will give a lecture at Blinn College for the Lifetime Learning series about her experiences, which she chronicled in a book called "Iraq and Back: Inside The War To Win The Peace."
Twenty-five years earlier, she was part of the first generation of female fighter pilots in the Air Force. She was commissioned as an officer in San Antonio and at the time, women who wanted to attend flight school could not go straight from their commissioning source to pilot training.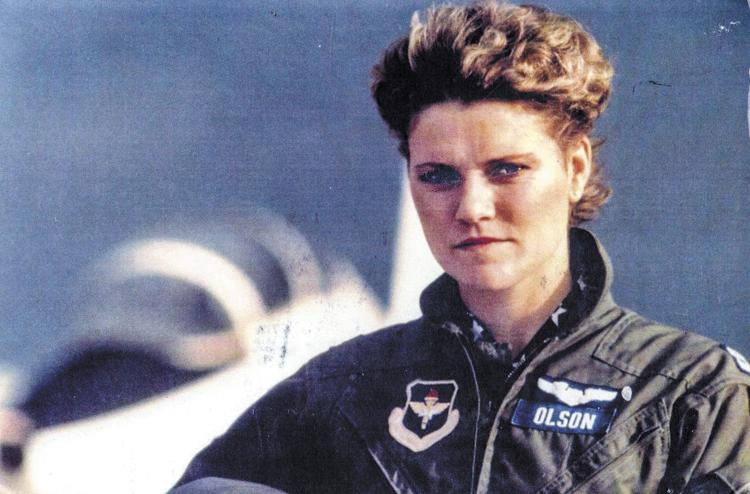 She helped win the battle that changed the rule and set out for Del Rio, Texas to enroll in flight school. Of the many lessons learned in training, possibly the most humorous was an exercise in foreign diplomacy thousands of feet above the ground.
She and her instructor were rocketing through the skies over South Texas in a fighter jet and the lesson with something like this:
Instructor: "Se habla español?" (Do you speak Spanish?)
Olson: No, sir.
Instructor: Then get out of Mexico's airspace.
Olson had inadvertently strayed over the border and quickly rerouted back to the U.S. She trained on a myriad of fighter jets throughout Texas and flew missions in KC-135 refueling planes before rising through the ranks and landing at the Pentagon many years later.
When the invasion of Iraq happened, General Gardner was picked to lead the rebuilding effort after the bulk of the fighting finished. Of all the officers in the Pentagon, he chose Olson to be his second-in-command.
They went to Iraq with three objections: prevent a humanitarian crisis, rebuild the infrastructure and lay the foundation for democratic values. Olson spent the majority of time on the third initiative.
She traveled the country meeting people and strategizing ways to help, but ultimately the operation needed more resources in the early days.
"Had we done a heavy lift up front, we never would have been in that country for 15 years," Olson said. "It was just too little up front and it was too late when they finally figured out it wasn't going to go as well as they thought."
When she left Iraq and retired from active duty, she transitioned to a more quiet life of farming in Palo Pinto County. She worked in education for a while, but couldn't shake the allure of the farm.
"There's nothing like putting your hands in the earth and building things," she said. "I always knew I'd return to farming because that's my legacy. I'm a fourth generation farmer. I grew up on a farm."
Now, in another act of a story that has taken her from Texas to Iraq and back again, she is running for Texas Commissioner of Agriculture. She found new missions in building and creating on the plains west of Fort Worth, but that doesn't mean her days in the military are forgotten.
"You leave war, but war never leaves you," she said.