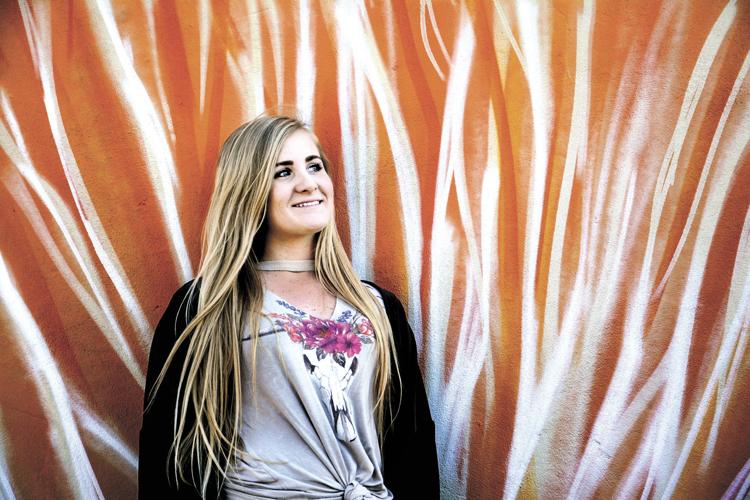 Songwriting is a chicken-or-the-egg situation. Do you write the lyrics first or the music? Do you write a song you think people want to hear or do you write what you feel? Do you try to fit the mold or do your own thing?
And how many timeless classics were written by people who were trying to write timeless classics? Probably not many. Like every creative endeavor, songwriting is an evolving process.
"I've been more confident in just letting it be and not worrying if its stupid or cliché," Morgan Ashley said. "Sometimes it is cliché and that's exactly how it needs to be."
Ashley is four years into a musical career that is rising fast. She got a late start, by most standards. She entered a talent contest her sophomore year in high school and placed third. It inspired her to pursue music, but at that point she was only a singer.
Guitar lessons followed in a rush. As she combined both talents, she knew she wanted to write her own songs. Like many young artists, she subsisted on cover songs for the first couple years, but now she has released an album comprised entirely of originals.
"Karma" hit the airwaves in January and the full length album has ignited a new phase of her career. She plays venues from Dallas to San Antonio, but life on the highways of Central Texas came after a a stint in Nashville.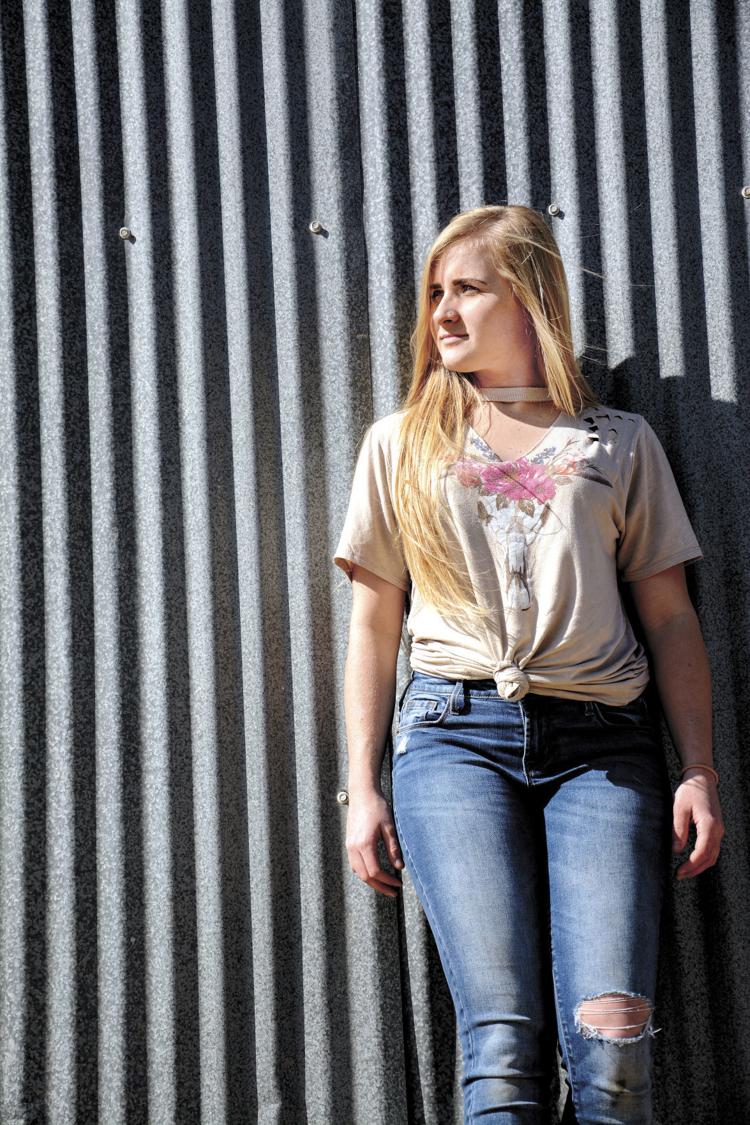 At just 18 years old, she was one half a duo called "Morgan and Sara" who went to the headquarters of country music. But the draw of her home state brought her back to Texas and the Columbus native now lives in College Station.
Like the rapid evolution of her playing career, her songwriting process has changed over time.
"In the beginning, I sat down with my guitar and it was like, 'This is a cool melody; let me write this,'" she said. "More recently, I've gone to writing lyrics first and not worrying about the guitar because I find that a distraction."
Ashley draws inspiration from a range of current female country music stars like Kacey Musgraves (her favorite), Miranda Lambert (a close second) and Hillary Scott of Lady Antebellum.
Musgraves and Lambert formed a dream team for one of Ashley's favorite songs, "Mama's Broken Heart." It was a mega hit for Lambert in 2011 and Musgraves was one of its writers. Its success helped launch Musgraves' major label debut, "Same Trailer Different Park" two years later.
Morgan Ashley is a Columbus native who now calls College Station home. She began playing mus…
"She's quirky and so smart when it comes to writing," Ashley said. "Then Miranda Lambert and her Pistol Annies group just say what they want to say, and I think they're really awesome for that."
The songs on Ashley's new album are drawn from her experiences and as she wears out the highways of Texas, she accumulates new memories to set to music. And she keeps her musical influences close at hand to help the creative process.