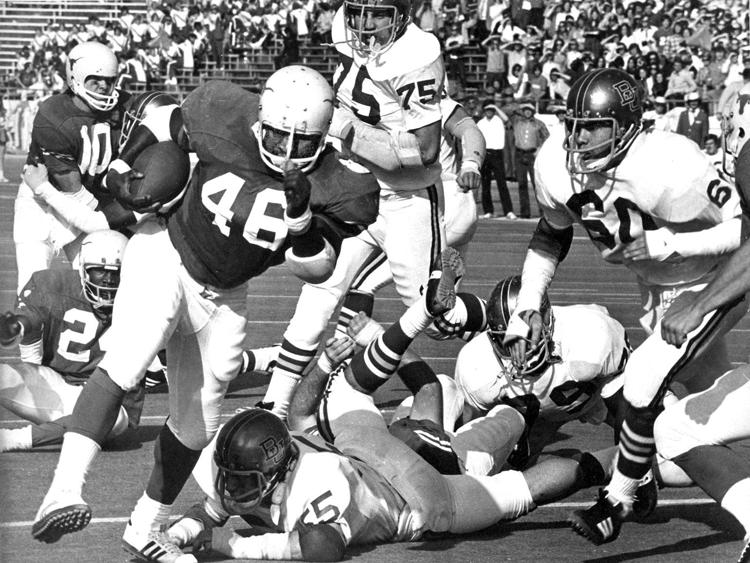 According to one eye witness, there were very few SMU fans left in the Cotton Bowl with 37 seconds remaining in the fourth quarter Nov. 4, 1973. There wasn't much to cheer for by that point. A Texas fullback who had pillaged them all day had just frosted the cake with a thick layer of icing. The score had just risen to 42-14 in favor of the Longhorns after a 53-yard touchdown run.
But the SMU fans who stayed joined the Texas fans in rising to their feet. The PA announcer's voice boomed over the speaker system as he informed the crowd that man in the end zone had just broken the Southwest Conference single-game rushing record with 342 yards. The fans gave him a standing ovation.
Roosevelt Leaks, "from a small country town called Brenham," etched his name in Longhorn history and SWC history in 1973.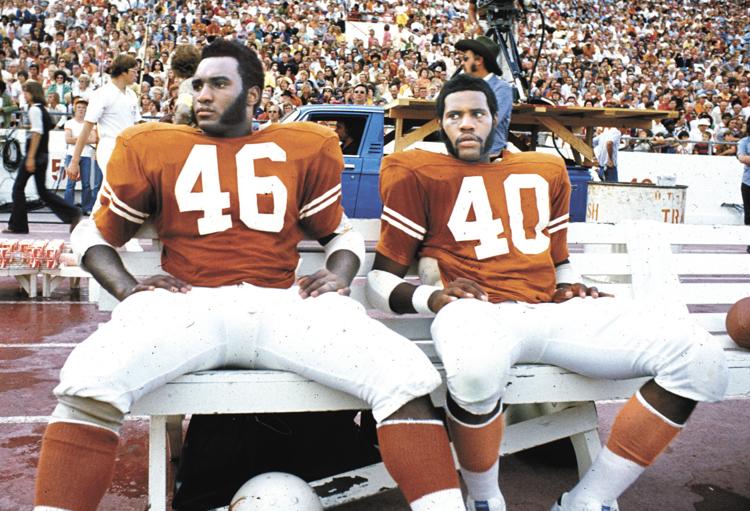 As the season neared its end Nov. 4, his 342 rushing yards against the Mustangs nearly didn't happen. Coach Darrell Royal wasn't impressed by records. He wanted wins.
"I have always said records weren't important," Royal said after the game, "but when Freddie Akers called down from the press box and said Roosevelt was 16 yards shy of the all-time Southwest Conference record, everybody on our team was in favor of going for it."
The old SWC mark of 297 yards was set by A&M's Bob Smith in 1950, also against SMU. Royal asked Leaks if he wanted the record and the junior said yes.
Texas tried to force-feed him the ball. On first and second downs, he got nowhere. In fact, he lost a yard. These were his 35th and 36th carries of the game and he was exhausted. He had 289 rushing yards and he was satisfied with that number.
"After the first few plays, when I didn't get it, I told them to call the right play and don't worry about the record," Leaks said later in the locker room. "But Clayborn and Wyman and others kept saying, 'no, give it to him.'"
Halfback Raymond Clayborn, center Bill Wyman and the rest of the offensive line made good on the next play. It was 3rd and 11 at the UT 47-yard line. They opened a hole in the middle of the formation and Leaks raced for the end zone.
"When I crossed the goal line I knew I had it all," Leaks said. "I was happy, joyful. It is a feeling you can't describe."
The "Brenham Blaster," as Austin American-Statesman writer George Breazeale called Leaks that day, sealed his career achievement, and the win, with the run.
"Rosey" set four records that day, two of which still stand today:
• UT record: Most rushing yards in a game (surpassed by Ricky Williams in 1998 with 350)
• UT record: Most rushing yards in a game by a junior
• UT record: Most rushing in a road game
• SWC record: Most rushing yards in a game (surpassed by Tony Jeffery of TCU in 1987 with 343)
Leaks' 1973 campaign also set a new benchmark for rushing yards in a single season at Texas and in the SWC. He amassed 1,415 yards, but as anyone who is familiar with this story will tell you the honor didn't last long.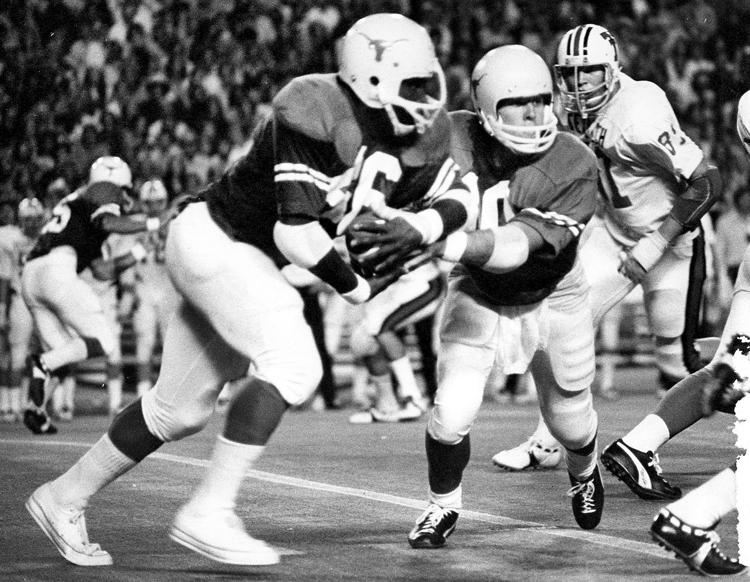 In one of the greatest handoffs of all time, though it happened under unfortunate circumstances, Leaks gave way to a freshman from Tyler in 1974. After Leaks' brilliant 1973 season, which culminated with a third-place finish in the Heisman race, all of college football felt he was primed to win the award his senior year.
But a devastating knee injury in spring practice marred his 1974 season. It was a testament to his toughness that he played at all. With Leaks limited, Earl Campbell took over the lion's share of the workload. Campbell went on to rewrite quite a few records himself, but 1974 left UT fans with that most treasured of debate beginners: What if…
What if Roosevelt Leaks had been healthy in '74? The Longhorns had Marty Akins at quarterback in his senior year. Leaks would have been the workhorse at fullback. Gralyn Wyatt and Earl Campbell would have been the halfbacks.
What kind of destruction could that backfield have wreaked upon the Southwest Conference?
———
Sources for this story:
"Rosey Gets 342 for Record," by Roy Mark, Austin American-Statesman
"Longhorns Zap SMU With Rally," by George Breazeale, Austin American-Statesman
"Longhorn Legends: Roosevelt Leaks," by Ronnie Throneberry, Bleacher Report