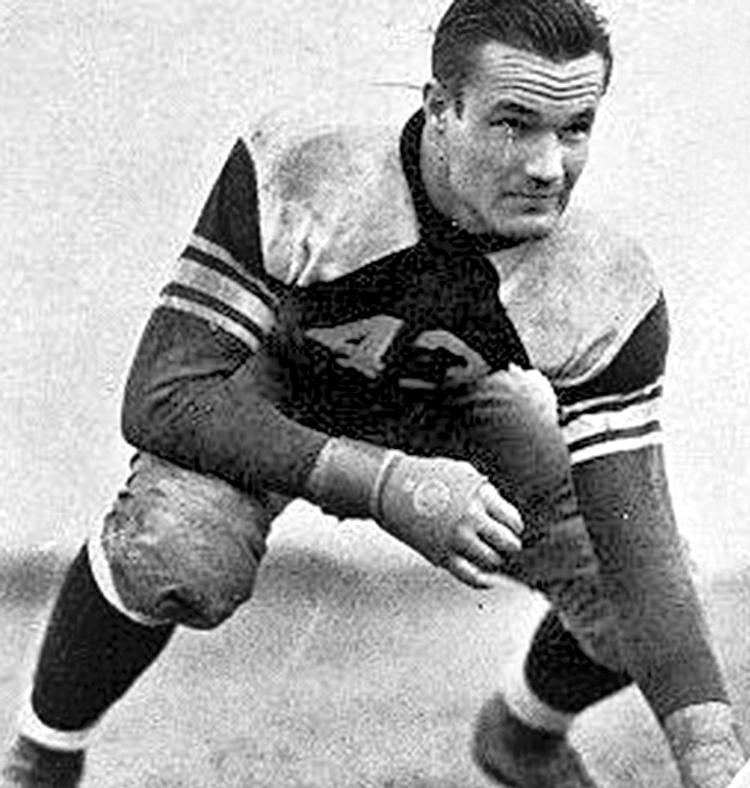 There is a story associated with Capt. Joe Routt that is one of the most "Texan" stories you'll ever hear.
Capt. Routt was the commander of Company A of the 405th Regiment, 102nd Infantry Division. He was from Chappell Hill and was a graduate of Brenham High School and Texas A&M. He was a Texan through and through.
According to one writer, Routt kept the Lone Star Flag of Texas flying above his tent while his unit was embroiled in heavy fighting on the Western Front. One day, he "had the audacity to ask an American general to salute it. The general wheeled about, snapped to attention and responded with a very snappy salute."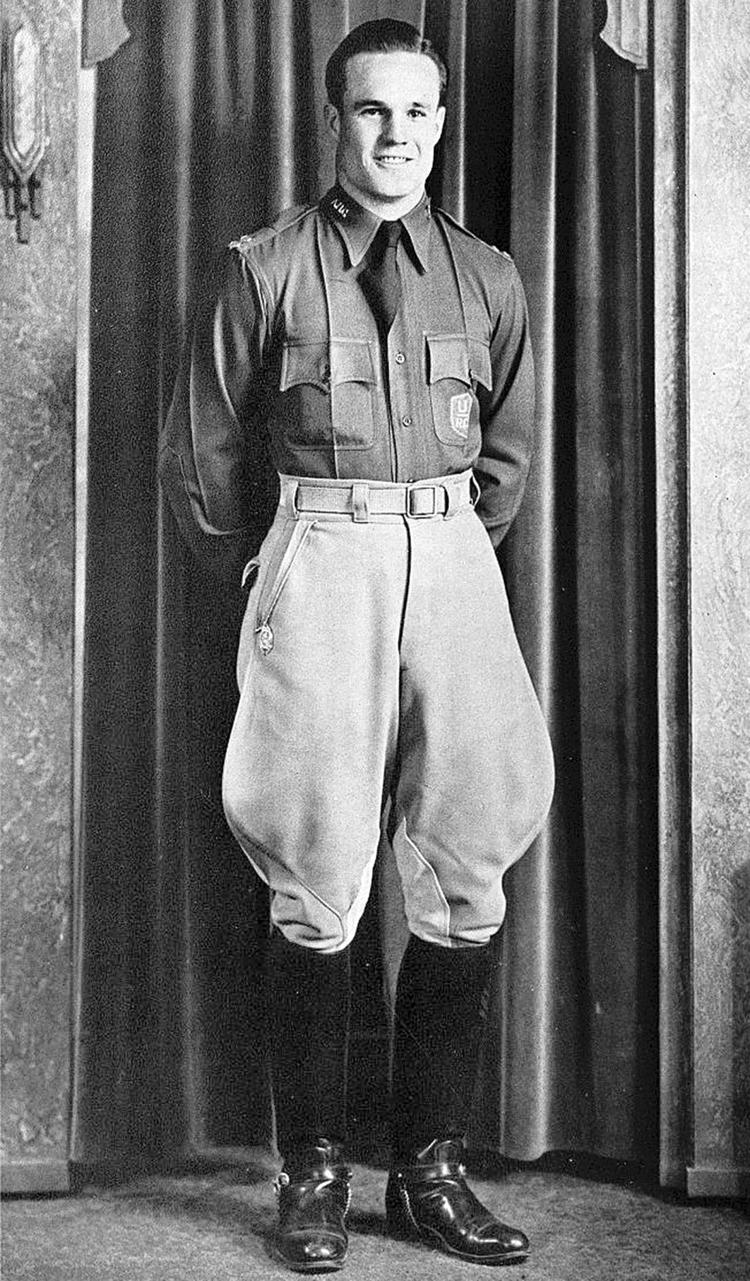 October 18, was Routt's birthday. He would have been 103 years old if he had not been killed in Belgium in 1944.
That same year, 1944, the famed Dean of Agriculture and the namesake of Kyle Field, E.J. Kyle, retired from Texas A&M. He had been at the school for 42 years. When he read the news of Routt's death, he broke down.
"Joe was as modest and likeable a man as I ever have known. When I bought a copy of the midnight Post on Wednesday and read that Joe Routt had been killed in action, I went to my room and cried like a baby."
———
Looking back, Joe was always going to be a football player. Growing up on a 1,500-acre cotton farm near the Brazos River, his father Eugene used to tell young Joe that if he wanted to grow strong enough to be a football star, he had to eat his spinach. Joe ate it, and he did.
The Brenham Cubs weren't great in the early 1930s when Joe was a student. They were 5-4 in 1930; 4-4-1 in 1931; and 2-4-1 in 1932. They never made the front page of the paper, save for one time in 1931 that we'll call "The Tea Party Incident."
Coach Dan O'Neil, the most successful coach of the early years, was furious after a 13-0 defeat at Navasota. The next week at practice, he sat the team down for a surprise meeting. He served them tea and cookies, and then told them why.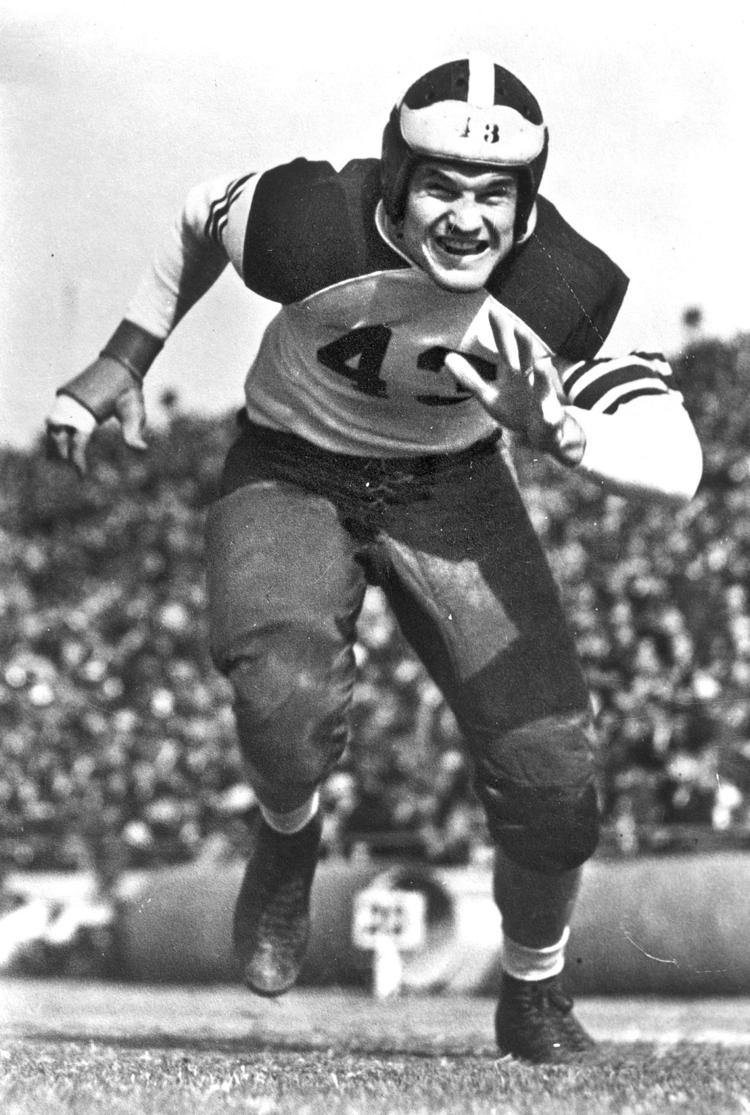 "You proved yourself nothing but a bunch of tea hounds and lounge lizards and you shall be treated as such," O'Neil fumed. "You acted as though you went to Navasota for a tea party. If it's tea parties you want, I'll give them for you here."
Unfortunately for O'Neil, the attempt at motivation did not work. The Cubs finished the 1931 season with a losing record. But one of the unheralded stars of the team was right guard Joe Routt.
Routt spent the 1932 season at Blinn College before heading up to College Station. His attendance at Texas A&M was likely also foreordained. His grandfather, and namesake, Joseph E. Routt, was a graduating member of the first Aggie class to attend the school for four years. He finished with an engineering degree in 1880.
Joe didn't play football his freshman year. He was a boxer, a role he maintained for the next several years. By 1936, he was on the Aggie football team as the starting right tackle on offense and the starting left guard on defense. He also returned punts.
He played nearly every minute of every game for the next two seasons and made history both years. Routt was the first Aggie to be named an All-American, and then the first to be named an All-American twice.
In 1937, he was also the Southwest Conference heavyweight boxing champion, and he never lost a fight.
Routt's toughness and ability caught the eye of the godfather of sports writers, Grantland Rice. More than a decade earlier, Rice had penned the immortal opening stanza to a story about the 1924 Army-Notre Dame game in which he compared four Irish players to the Four Horsemen of the Apocalypse.
Now, he said of the Aggie All-American: "Routt was a glutton for hard, all afternoon play and was at his best when the going was toughest. Routt used a system of stacking up the whole side of the opposing line, thereby breaking up a play and allowing a teammate to make a tackle."
After an unprecedented career at A&M, he was drafted No. 16 overall by the Cleveland Rams of the National Football League. In those days, professional football was still a fledging operation.
Routt never played a down for the Rams. Instead, he stayed in Texas. His wife Marilyn stated his reason sometime later, "'Joe said, I do not want to go north.'"
And that was that.
He farmed and raised horses. He was prize fighter in Houston for a short spell. And he was a salesman for the Longhorn Portland Cemetery Company based in San Antonio.
Joe was squirrel hunting with a friend Dec. 7, 1941. He would not learn about the attack on Pearl Harbor until later that night.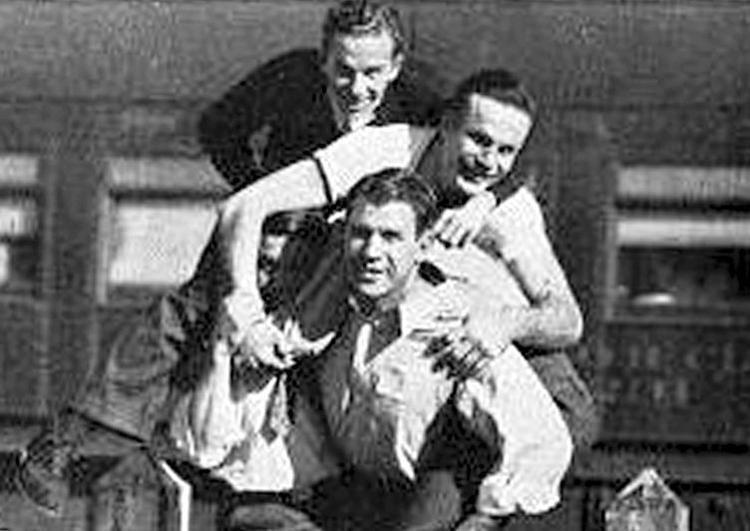 After Routt's unit was called to action and trained in Texas and Georgia, they shipped out to France and eventually found themselves trapped in the Battle of the Bulge. They were in constant contact with the enemy beginning on Nov. 28, 1944.
In early December, the commander of Routt's unit was killed. He took over the leadership role and was awarded the Bronze Star and Purple Heart for the actions that followed. According to his citation, he rallied the company to thwart a counterattack and was killed by machine gun fire from an enemy tank in the process.
His headstone in Prairie Lea Cemetery states his date of death as Dec. 2, but several sources say it was Dec. 10.
What is not disputed is Joe Routt's leadership, character, toughness and courage. Those are the same traits needed to earn the Joe Routt Award on the Brenham Cubs football teams. The honor is given to the most outstanding player on and off the field.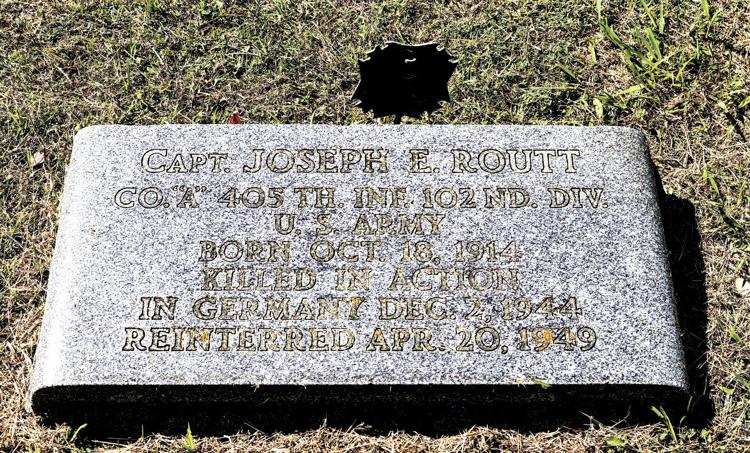 Routt was named to the Texas Sports Hall of Fame in 1952 and the College Football Hall of Fame in 1962.
He would have liked his enshrinement. According to Marilyn, the item he was most proud of was his "Life Time Pass" to all Aggie football games.
"It was an engraved card," she said, "and he carried it in his wallet at all times."
———
Sources: Tamu.edu; Myaggienation.com; Banner-Press archives