If you want to find a hero, Kruse Village is a good place to look.
Although you won't see anyone there with superpowers like heroes in comic books or the movies, you would still find plenty of heroes by visiting with all the veterans at Kruse.
These men and women who have sacrificed their time, their talents, and even their bodies to serve their country are certainly every bit as heroic as comic-book superheroes. Whether they worked on equipment or served on the front lines, all have their own, unique story to share about their time spent serving their country.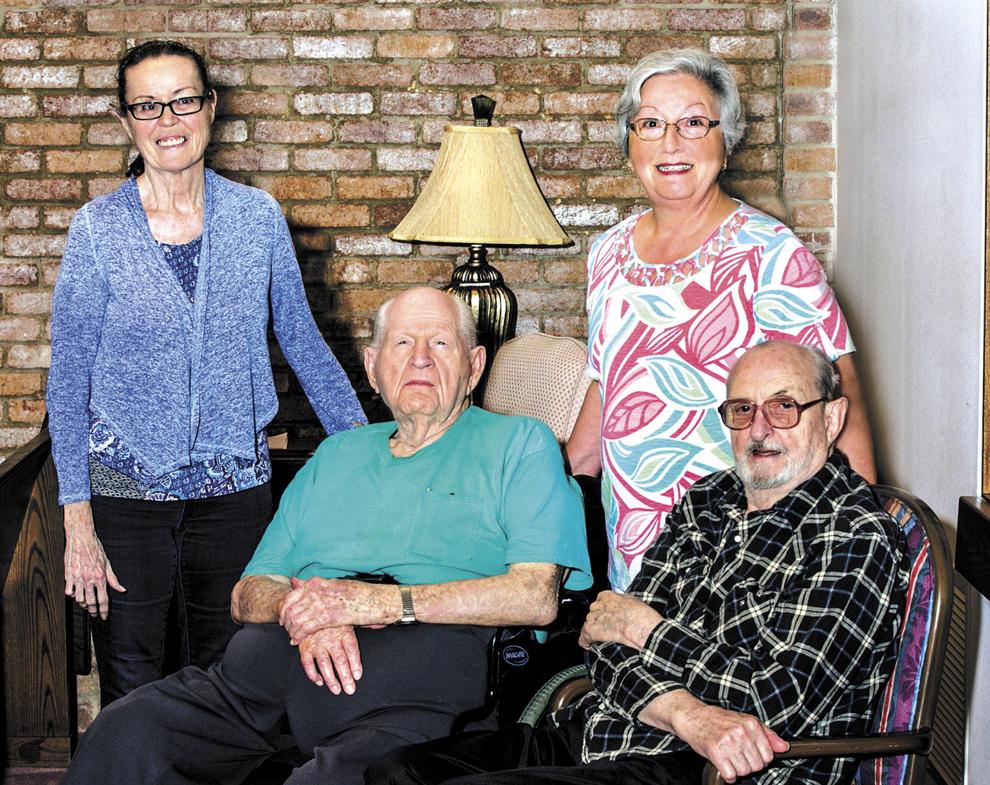 World War II warrior
One such hero is 93-year-old Russell Bayh, a native of Monroe, Louisiana. Bayh was drafted into the Army at the age of 18 during World War II, and he fought in France and Germany for three years. He trained in anti-aircraft at Fort Bliss before becoming a machine gunner in the 47th Regiment, 9th Division, First Army.
In March 1945, Bayh participated in the capture of the Ludendorff Bridge in Remagen, Germany, a feat which likely shortened the war by giving the Allies a way to cross the Rhine. Bayh lost both his legs in the battle.
"I got hit March 4, and we took the bridge March 5," said Bayh. "There were minor infractions along the way, because when shells hit, there's a lot of fragmentation, but luckily, some of it doesn't cause any problems. But some of it is really hard. I lost both thighs; I lost both feet. My right foot's gone, but my left foot's been reconstructed."
After the war, Bayh went to college and became an industrial cooperative training teacher in Santa Fe, Galveston County, Houston and Texas A&M University. He moved to Brenham five years ago.
"I lost a lot of good buddies in the war," said Bayh. "It was just a bunch of good boys fighting hard, doing what they could. A lot of them didn't make it back. … We fought as hard as we could fight."
Lone woman
Like many people, 64-year-old Debra Tucker joined the military right out of high school.
"My uncle talked me into it," she said. A Bellville native, Tucker served as an electronic components specialist in the Air Force for 6 1/2 years.
"I did cockpits of jets," she explained.
Tucker was stationed in Tacoma, Washington. During her time there, she also experienced a famous natural disaster.
"That was when Mount St. Helens blew up," she said. "I even still have some of the ashes."
As a woman in the military, Tucker was the odd one out.
"I was the only woman in my brigade," she said. "It was tough being the only woman."
After her time in the military, Tucker moved back to Bellville and worked with electronic components for a company. She moved to Brenham around a year and a half ago.
World traveler
For 87-year-old Roger Rehor, the military was a 30-year career. Originally from Lyndhurst, Ohio, Rehor joined the army at the age of 18.
"I had always wanted to join," he said. "I graduated from high school at 17, and my mother and father said, 'You're going to college.' I said, 'I don't want to go to college.' So when I turned 18, I took off. I sent them a telegram: 'Joined the Army. Goodbye.'"
Rehor served as a photographer and photo lab supervisor for 20 years. Then, when the army phased out that position, he became an adminstrative supervisor before retiring as a first sergeant.
"We took pictures of anything and everything, motion picture and still photography. Most of us were research and development or public information," said Rehor. "I was always in high headquarters. Being a photographer, where the generals go, we go."
His time in the army took him all over the world, including Japan, Korea, Vietnam, Turkey, France and Belgium, as well as several different states, such as Kentucky, Maryland, Georgia, Texas, Oklahoma, Louisiana and California.
"I was all over," said Rehor. "My favorite place was every one. Even Vietnam was good, except for the Tet Offensive. Other than that, it was just like regular duty because I was always in high headquarters."
After retiring, Rehor and his wife lived in Belgium until she retired, when they moved to Scotland. After his wife passed away, Rehor moved to Brenham.
Much-needed nurse
Originally from Stamford, Connecticut, 70-year-old Patricia Bentz joined the Air Force Nurse Corps when she was 21.
"I was already an RN," said Bentz. "It was right after my 21st birthday. I didn't want my mother to say I couldn't go."
Bentz served as a nurse on the orthopedic floor of the Air Force hospital in Fort Worth for two years during the Vietnam War.
"The guys would come back from Vietnam," said Bentz. "Some of them were injured there, and others had other injuries or just needed orthopedic surgery. But when they had stories to tell, we listened. So I heard a lot about the Vietnam War. I never had wanted to go to Vietnam. There were so many nurses who volunteered to go, but I stayed there [in Fort Worth] because they needed nurses so badly. They needed nurses so badly that when I went for my physical, the guy told me, 'We don't care if you're deaf, dumb, or blind. If you're a nurse, we'll take you!'" Bentz laughed. "They made it very attractive for nurses. We were officers; we had a lot of perks."
Another attractive feature for Bentz was the G.I. Bill.
"I wanted to go back to college to get my Bachelor of Science in nursing, but I never had to. I always got the jobs that I wanted in Texas when I got out."
These jobs that Bentz held after her time in the military include working in hospitals in the Houston area and working as a school nurse for 15 years for a middle school in Houston. She moved to Brenham last December to be closer to her son in Cypress.
Bentz said that her time in the military was "a good experience. And I was glad to serve my country."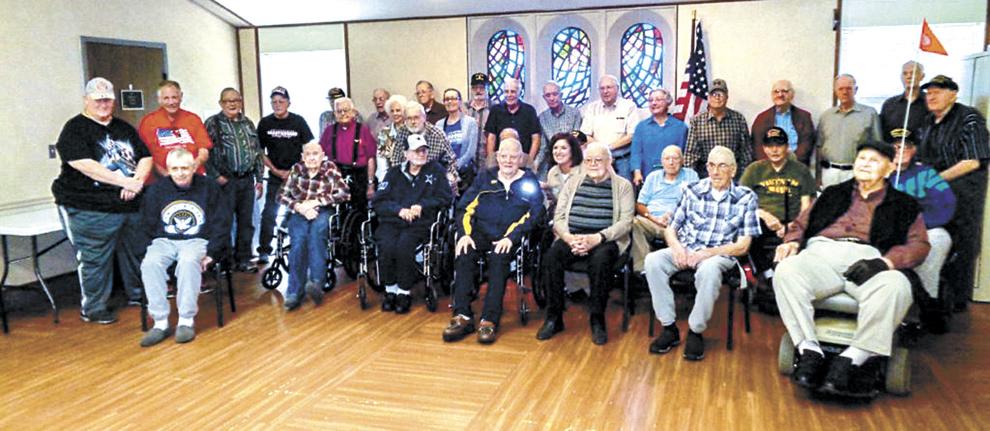 Although Americans set aside one day a year to honor the veterans who served, every day should be a day to celebrate the people like Bayh, Tucker, Rehor, Bentz, and the countless other seemingly ordinary men and women all around us who sacrificed to serve their country.