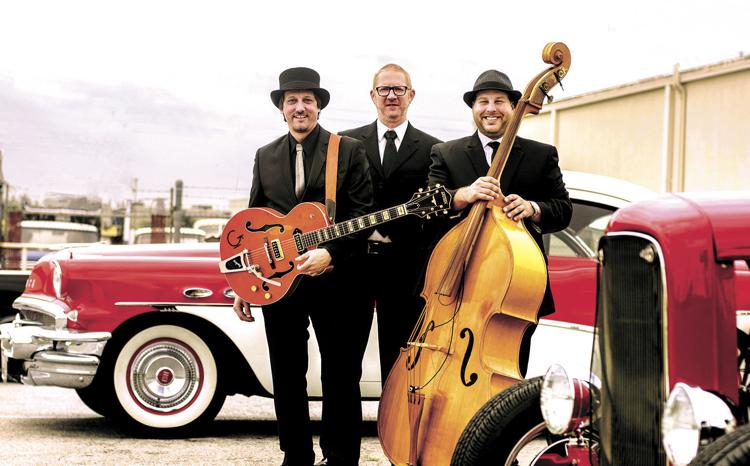 The Vinyl Stripes keep the early days of rock and roll alive with their unique blend of rockabilly tunes and surf guitar sounds.The three members of the band are veteran musicians who have played virtually every style of music imaginable, but now they want to highlight the songs that started it all.
And from their home base in Dallas, they want to preserve the Texas lineage in the family tree of rock and roll, as well.
"The Texas influence was big," said Steve Curry, the founder of the band. "Buddy Holly wrote all those great songs, and (so did) Roy Orbison. There were a lot of Texas influences."
The band will bring its mix of rockabilly and surf to the Barnhill Center Saturday night as a part of the theater's bi-monthly concert series.
Curry, the lead singer and guitarist, had been in the music industry for more than 20 years when he decided he wanted to assemble a group to keep the roots of American rock music alive. He teamed up with bassist Greg New and drummer Mark Baker to fill out a classic rockabilly trio.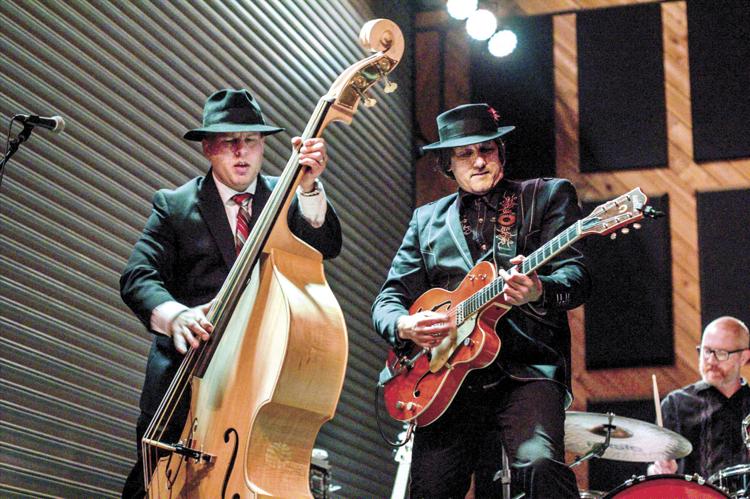 "I wanted to pay due to that traditional style of music where we would cover a lot of the classics you don't hear anymore, but we would also write music that sounds like it was from that era," Curry said. "Some of the songs we write sound like they could be for Elvis in 1954."
They have carved a niche for themselves not only be playing rockabilly tracks but also by adding surf songs to their repertoire that harken back to the early 1960s. They pay homage to Southern California pioneers Dick Dale and the Beach Boys.
Dale introduced the world to new sounds in 1961 that were eventually called "surf music," but Beach Boys shot it into the stratosphere. Like Elvis did for rock and roll, the Beach Boys launched surf music to worldwide fame.
The Vinyl Stripes deftly blend the music of Elvis and the Beach Boys into one show.
"I just got into that slap-back, rockabilly sound that I didn't hear people doing anymore and then for fun, we throw in the surf guitar jams," Curry said.
The result is a high-energy performance of songs and styles that spans more than 60 years of musical history. The band is adept at composing original tunes that feel like they walked out of Sun Studios in Memphis in the 1950s and match the classics people already know and love.