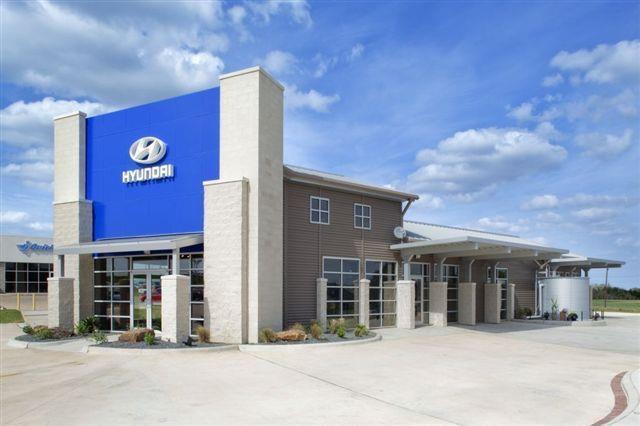 Thank you for stopping by! Hyundai of Brenham is proud to be a full service Hyundai dealer with sales consultants that are certified and here to provide their knowledge and home town charm.
Our dealership loves our customers and also participates in community activities and local charities. We are currently working towards being the first green building in Washington County and are in the final phase of LEED Certification.
You can see we care about the community as well as the environment!
We hope to be your chosen Hyundai dealer in Washington County and throughout all of east-central Texas. Our location within the Bluebonnet Region gives College Station Hyundai drivers as well as residents of Hempstead and Chapell Hill access to our available new Hyundais.
Take a look at each vehicle in the show room to see which one would be perfect for you or your family. If you would like us to help you narrow down your choice, please feel free to contact us with questions.
Business ID: 1126791164 | Universal ID: 98de2c6d-3663-5e99-aecd-d96de83d98c7